Go to Apple Developer Program and click the blue Enroll button.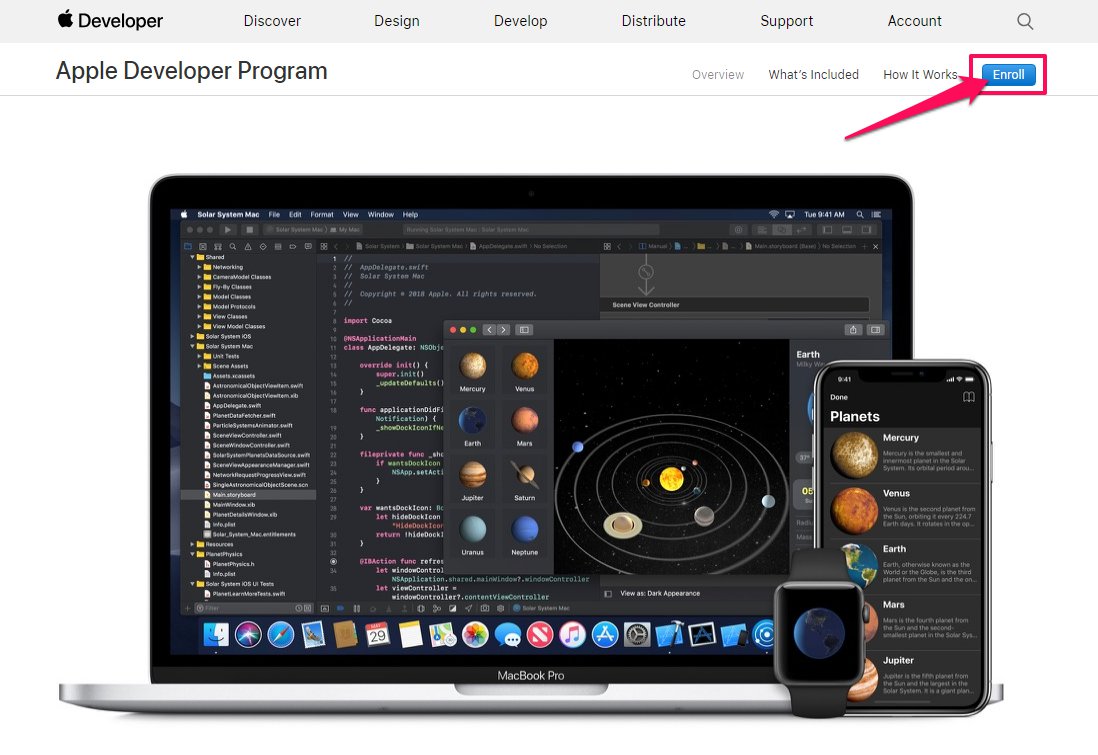 Choose your Enrolment type
a) Enrolling as an Individual
b) Enrolling as a Company
Click on Start Your Enrollment
In the next screen:
[A] – if you already have an Apple ID simply login and scroll down to the Apple Developer Program Agreement steps below.
[B] – if don't have an Apple ID, click on the Create Apple ID button
In the next screen, complete the Apple ID form and then click on Continue
In the next screen, tick to accept Apple Developer Program Agreement and click on Submit
In the next screen, select relevant Entity Type and click Continue
Option 1: Individual / Sole Proprietor / Single Person Business
Option 2: Company / Organisation
Option 3: Government Organisation
In the next screen, follow the rest of the steps provided to sign up for the Apple Developer Program.
Click the button below to go to the next step in the app setup…